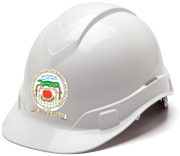 Our purpose is securing employment…
while defending their rights and advancing their interests through education and cooperation.
REMINDER!!! Health & Welfare.  Last day of open enrollment is February 20, 2018.  If you…

Memorial service for Thomas (Bear) Herbert: February 17, 2018 10 AM – 11 AM Our…

The February Regular Union Meeting will be held on February 16, 2018 at 7:00pm. Location…

It is with sadness that I must announce, Brother Tom Herbert passed away this morning….